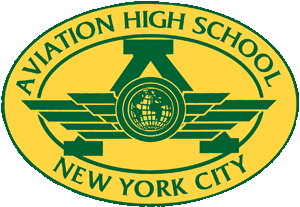 AMT@MIA
| | | |
| --- | --- | --- |
| TWU Local president says AA contract talks are at an impasse. | | |
Written by James Colbert
Tuesday, 02 February 2010 14:28
In a letter this week to his members, Transport Workers Union local president Bob Zimmerman is talking "impasse" in contract talks with American Airlines.
Zimmerman, who heads Local 565 which represents mechanics and related workers at Dallas/Fort Worth, is unhappy at the airline's latest contract offer and said he thinks contract talks are at an impasse. If the National Mediation Board agrees, the union and airline would be allowed to engage in "self-help" after a 30-day, cooling-off period.
"An impasse is not something I take lightly, as it could very well end in a strike or some other type of self help," Zimmerman wrote. "But at this point in our careers we may have to choose between continuing down the path of career destruction, or to take a stand."
Bob Owens, president of TWU Local 562 in New York, warned his members Jan. 18 that "we must all do that is necessary to prepare for a strike,whether it's our own or one of the other Unions on the property."
Last Updated on Tuesday, 02 February 2010 14:28
| | | |
| --- | --- | --- |
| Disaster loan | | |

Written by Todd Woodward

Tuesday, 26 January 2010 17:07

Good Morning!

I just want to let you know that the Credit union has approved a Disaster Loan to assist AA and AE employees who have family members in Haiti. The maximum credit amount is $1200.00 and there are some credit requirements that most be met. Please refer them to the Credit Union for more details.

For AA/AE employees in Haiti there is also a Disaster Loan available, the criteria for this loan is different because they live in the disaster area. The amounts and the criteria to be met can fall into two different categories. Each loan will be evaluated on an individual basis, feel free to direct your employees to contact us via e-mail or phone.

Feel free to call me directly with any questions or concerns at 305-526-7977.

Sheila Jimenez
Branch Manager
American Airlines Federal Credit Union
Miami Int'l Airport, Concourse A, 3rd Level, Miami, FL 33122
? 305.526.7977 | ? 305.526.7663

| | | |
| --- | --- | --- |
| Unions Highlight Dangers of Fatigued Maintenance Workers | | |

Written by James Colbert

Sunday, 24 January 2010 16:30

The Transport Workers Union of America and the International Association of Machinists are committed to raising their member's awareness of an industry killer, "the fatigued worker." Working with the Federal Aviation Administration and sleep study experts, the TWU and IAM expose the dangers of sleep deprived aviation maintenance workers in an industry that operates 365 days a year, 24 hours per day. The inherit risks posed by extreme hours, irregular shifts and outside distractions, are substantiated by medical studies and reported by medical experts like Dr. Bill Johnson, Dr. Katrina Avers and FAA Human Factors Researcher Erica Hauck. These informative articles are included in the second edition of "MX Fatigue focus," available here. Learn about the importance of the biological processes that regulate an individual's sleep patterns, the homeostatic and circadian process and why they are important to workers' safety and the safety of others. Your life may depend on it.


| | | |
| --- | --- | --- |
| Help TWU Send Aid to Haiti. | | |

Written by James Colbert

Tuesday, 26 January 2010 14:53

The people in Haiti and their families here in the United States and around the world need our help. Tuesday's 7.0-magnitude earthquake in Haiti has brought the country to its knees and left it reeling for any and all kind of aid. TWU International President James C. Little established the TWU Disaster Relief Fund to help people in Haiti through this catastrophe. "These people and families in Haiti need all the help we can give," said President Little. "I urge all TWU members to give what they can to aid us in our efforts to alleviate the tragic suffering in the country."

President Little also noted that the TWU has many members of Haitian decent throughout the organization and the TWU must come together to support our Haitian members and their families, as well as others in Haiti.

Donate to TWU's fund, planned in coordination with other affiliates and the AFL-CIO. A financial donation can be made out to:

"TWU Disaster Relief Fund"

The Transport Workers Union

Attn: John O'Donnell

1700 Broadway 2nd Floor,

New York, NY 10019

TWU Creates Disaster Relief Task Force

The TWU Disaster Relief Task Force was formed on Saturday, Jan. 16, to enable the union act immediately to help Haiti and stay for the long run. The Task Force will be headed by TWU Int'l Organizer Georges Exceus with the assistance of Legislative and Political Representative Alex Garcia and COPE Political Field Assistant Terry Daniels, and locals in the Miami area (locals 568, 291, 570).

Outreach to local media and radio stations has been implemented, and the Task Force has started coordination and distribution plans for getting donations to Haiti and those in need.

The TWU International Building in Miami will be used for the storage of donated supplies, and a drop off location for any "TWU Disaster relief fund" checks from the south Florida area. TWU state conferences and others will be contacted to help the Task Force establish other locations around the TWU system, specifically in the Northeast.

All donations can be sent to:

TWU of America

5705 NW 38 ST

Miami Springs, Fl 33166

305-871-6090

The Task Force can be reached at 305-790-9120 and by email:

Georges Exceus:

This e-mail address is being protected from spambots. You need JavaScript enabled to view it

Remember, every little bit helps! So please send what you can!






| | | |
| --- | --- | --- |
| M&R Negotiations Update | | |

Written by Alan

Friday, 15 January 2010 14:39

The M&R Negotiations sub-committee met in Dallas the week of Jan 11th -14th. On Tuesday January 12th AA Management gave the Mediator and the M&R Committee a presentation on their current TWU retirement Proposal.

On Wednesday January 13th AA Management gave the Mediator and the M&R Committee a presentation on Healthcare Market Trends. That evening AA Management presented a comprehensive proposal to the M&R Committee click here to view AA's Proposal.

In the afternoon of Thursday January 14th the full M&R committee met at the ATD to review the company's proposal and voted unanimously for the M&R subcommittee to reject the proposal at the next session. We are currently waiting for the Mediator to set the date for the next session and we will update you as soon as it is scheduled.

The TWU M&R Negotiating Committee recognizes these are difficult times and appreciate your and support as we work towards an agreement
« StartPrev212223

24

252627NextEnd »
Page 24 of 27